Yelp ranks Ferndale restaurant among 100 best places to eat nationwide in 2020
Posted by Aldo LeVain on Monday, January 27, 2020 at 7:52 AM
By Aldo LeVain / January 27, 2020
Comment
Yelp ranks Ferndale restaurant among 100 best places to eat nationwide in 2020
The New Mexico Tamale Co. in Ferndale has been ranked among the top 100 places to eat in the United States in 2020 by Yelp in a list released Tuesday morning.
"My first thought was how blessed we are that our community and the surrounding area enjoys our flavor that much," owner Dora Ruiz told The Bellingham Herald.
Yelp said it ranked everything from "fancy-schmancy spots and white tablecloth restaurants" to "hidden gems and off-the-beaten-path joints" and food trucks.
To determine its seventh annual list, Yelp collected the top restaurants based on ratings and number of reviews in 2019 across the U.S. Yelp also based its rankings on each state's share of top-rated restaurants national.
"The result is a list as quirky, interesting and unique as the Yelp community itself," the story on the list said.
Popular San Diego food truck Shawarma Guys, which has already been crowned the best food truck in California, was ranked the top place to eat in 2020.
The New Mexico Tamale Co. checked in at No. 45 on the list — second-highest among the four Washington state eateries to make the list. Also on the list were Seattle's Taneda Sushi in Kaiseki (No. 23), Tacoma's Tibbitts @ Fern Hill (No. 65) and Kirkland's The Box & Burgers Eatery (No. 83).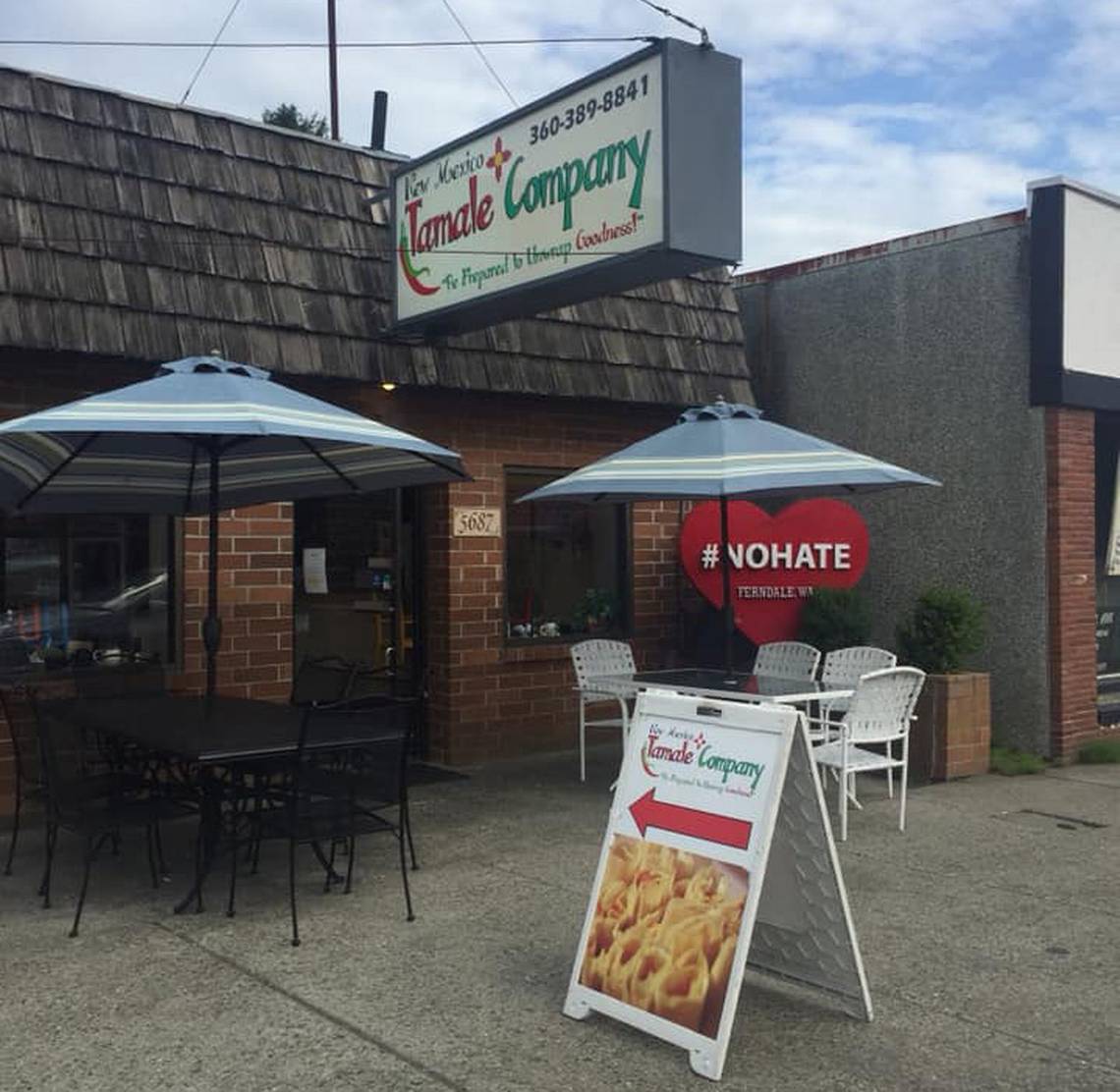 The New Mexico Tamale Co., which lists itself on Yelp as New Mexican Cuisine, Gluten-Free and Vegan, has an overall five-star rating, has received 97 Yelp reviews since 2017. Of those 86 were five-star reviews and only three were lower than three stars.
Popular dishes, according to Yelp, are the Tamale Plate, Green Chile and Red Pork Tamales, and Ruiz said the restaurant's primary flavor centers around the Hatch green chile that New Mexican cuisine is known for incorporating.
The restaurant, which has the slogan "Be Prepared to Unwrap Goodness" on its website and Ruiz said opened in 2017, is located at 5687 Third Ave. in downtown and is open from 10 a.m. to 6:30 p.m. during the week and 10 a.m. to 4 p.m. on the weekend.
"Growing up in the food industry with my mom, who I lost 22 years ago, her goal was the customer," Ruiz said. "The customer is who makes you. I have always kept that close to my heart. I try to interact with our customers. I'm there daily, and I try to make folks feel at home, and it's nice to see that our customers feel this way about what we're doing."
Rasbach, David. "Yelp ranks Ferndale restaurant among 100 best places to eat nationwide in 2020" The Bellingham Herald, 07 January, 2020, https://www. bellinghamherald.com/living/food-drink/article239027658 .html.