Summer Delights Await: Exploring the Charm of Bellingham, Washington
Posted by Jasmin Worden on Thursday, June 1, 2023 at 9:06:06 AM
By Jasmin Worden / June 1, 2023
Comment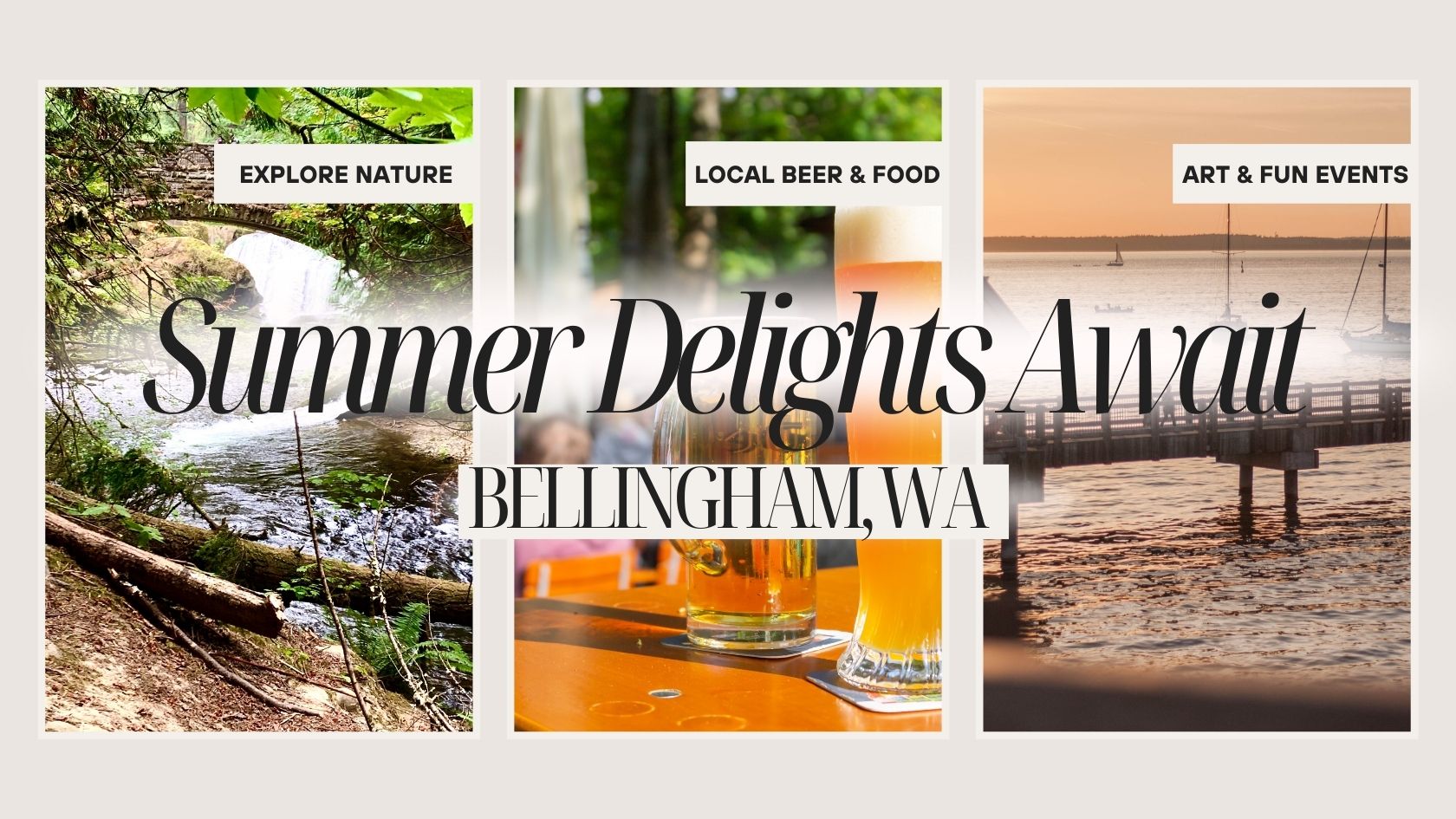 Summer Delights Await: Exploring the Charm of Bellingham, Washington
Nestled between the picturesque Mount Baker and the serene waters of the Puget Sound, Bellingham, Washington, is a hidden gem that truly shines during the summer months. With its breathtaking natural beauty, vibrant community, and an array of outdoor activities, Bellingham becomes an irresistible destination for adventure seekers and nature lovers alike. Join us as we delve into the delights of summer in Bellingham and uncover some of the best activities the area has to offer.
Embrace Nature's Splendor:
Bellingham is a nature lover's paradise, boasting stunning landscapes and outdoor opportunities aplenty. Take a hike in the nearby North Cascades National Park, where trails wind through old-growth forests, past cascading waterfalls, and up to breathtaking mountain vistas. Don't miss the iconic Mount Baker, offering year-round skiing and snowboarding, as well as spectacular hiking and biking options during the summer.
Stroll Along the Waterfront:
Bellingham's waterfront is a vibrant hub of activity during the summer. Take a leisurely walk along Boulevard Park, savoring the salty sea air and enjoying panoramic views of Bellingham Bay. Grab a delicious ice cream cone or a cup of coffee from one of the nearby cafes and watch the sailboats gracefully glide across the sparkling waters. You can also rent a kayak or paddleboard and explore the bay at your own pace.
Discover Historic Fairhaven:
Located just south of Bellingham, the charming district of Fairhaven is a must-visit destination. Immerse yourself in its rich history as you wander through its streets lined with beautifully restored buildings housing unique boutiques, art galleries, and cozy eateries. Explore the Fairhaven Village Green, where local events like outdoor movies and festivals often take place, and don't forget to stop by the historic Fairhaven Village Inn for a touch of old-world charm.
Sample Local Brews and Culinary Delights:
Bellingham's vibrant food and drink scene is a treat for the taste buds. The city is home to numerous craft breweries, where you can sip on refreshing ales or hop-infused IPAs. Take a brewery tour and learn about the art of beer making while enjoying the laid-back atmosphere. Additionally, Bellingham's downtown area offers a diverse range of dining options, from farm-to-table restaurants to international cuisine, ensuring there's something to satisfy every palate.
Explore the Arts and Culture Scene:
Bellingham has a thriving arts and culture community that comes to life during the summer months. Explore the Whatcom Museum, showcasing a diverse range of exhibits and collections. Attend live performances at the Mount Baker Theatre, which hosts a variety of shows, including music, theater, and dance. The city's numerous galleries and studios also offer a chance to appreciate the work of local artists and artisans.
Bellingham, Washington, is a summer destination that encapsulates the beauty of the Pacific Northwest. With its abundance of outdoor activities, waterfront charm, rich history, culinary delights, and thriving arts scene, there is never a shortage of things to do in this idyllic city. So, pack your bags, lace up your hiking boots, and embark on an unforgettable summer adventure in Bellingham. Prepare to be captivated by the enchanting landscapes, warm community spirit, and endless possibilities that await you in this hidden gem of the Pacific Northwest.