Renovating Your Home: Frequently Asked Questions
Posted by Jasmin Worden on Thursday, April 13, 2023 at 12:57:28 PM
By Jasmin Worden / April 13, 2023
Comment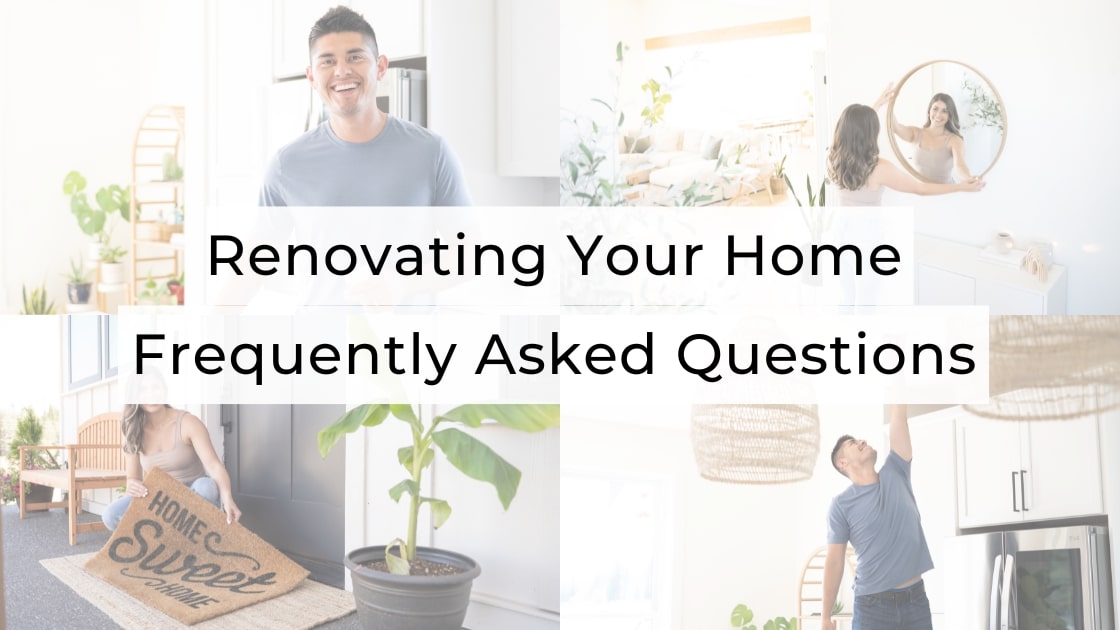 If you live in the PNW, particularly near Bellingham, WA - Spring is FINALLY here! With that comes spring cleaning along with a desire to improve your home!
Are you considering renovating your home?
Here are some frequently asked questions to help you get started:
1. How do I pick a contractor in Bellingham?
Choosing the right contractor is crucial to the success of your project. Look for someone who is a good listener and communicator and who has a reputation for quality work. You can check out their work online, read reviews from previous clients, and ask for referrals from friends or family. I know we have a couple local contractors we love, so give us a shout if you are looking for recommendations!
2. How much will my project cost in Bellingham?
The cost of your project will depend on the scope of the work. Make sure you have a clear plan in place before you ask for an estimate from your contractor. Remember that unexpected issues can arise during the renovation process, so it's always a good idea to have a contingency budget.
3. How long will renovations take to complete in Bellingham?
The timeline for your project will depend on the amount of work being done and any changes or additions you make along the way. Your contractor should be able to give you a rough estimate based on your plans. Having access to supplies, getting permits or just the amount of labour needed can all play a role.
4. How do I prioritize projects in Bellingham?
If you're living in your home during renovations, you may need to phase your projects based on cost and availability of funds. Consider planning your renovation in phases so you can live in certain parts of your home while others are being worked on.
5. Where do I begin?
Start by doing your research. Create a look book with pictures of the look and finishes you want, and visit showrooms to get ideas on selections and pricing. Talk to different contractors to find the right fit for your project. Thinking of selling soon? Talk to your realtor, or give us a call! We have lots of tips and tricks of "easy" or "cheap" rennovations that will add more $$$ to your pocket when you do sell!
6. Do I need permits in Bellingham?
Your contractor should know what projects require permits in Bellingham. Make sure you follow the regulations and obtain proper permits, as failure to do so can cause problems down the road. In Whatcom County permits progress can move really slow, so be sure to talk to the City or a knowledgable local contractor to get the real time estimate.
7. How much will renovations increase my home value in Washington?
Renovations can increase your home's value, but make sure you don't over-improve for the neighborhood or add personal style preferences that may not appeal to future buyers.
8. How should I pay for renovations?
If you don't have cash to pay for your renovations, consider a home equity loan or a revolving line of credit. Be sure to choose an option with manageable monthly payments.
Got questions or need some expert advise? Reach out to us and we are HAPPY to help!
Jasmin & Aldo