New cafe in downtown Bellingham nearly ready to open, will also serve beer and wine
Posted by Aldo LeVain on Monday, February 3, 2020 at 10:52 AM
By Aldo LeVain / February 3, 2020
Comment
A cafe that also offers beer and wine is expected to open this month in downtown Bellingham.
Jessica Henderson and Kaycee Rezvani are preparing to open Locus this month on Holly Street, in the former Vinostrology space. Once open, hours will be 6 a.m. to 10 p.m. Monday through Saturday, 7 a.m. to 9 p.m. on Sunday.
Locus will offer eight different wines and eight different beers, as well as local coffee. The food menu includes breakfast wraps, sandwiches, soup and walking tacos, which Henderson said is a good grab-and-go item for customers.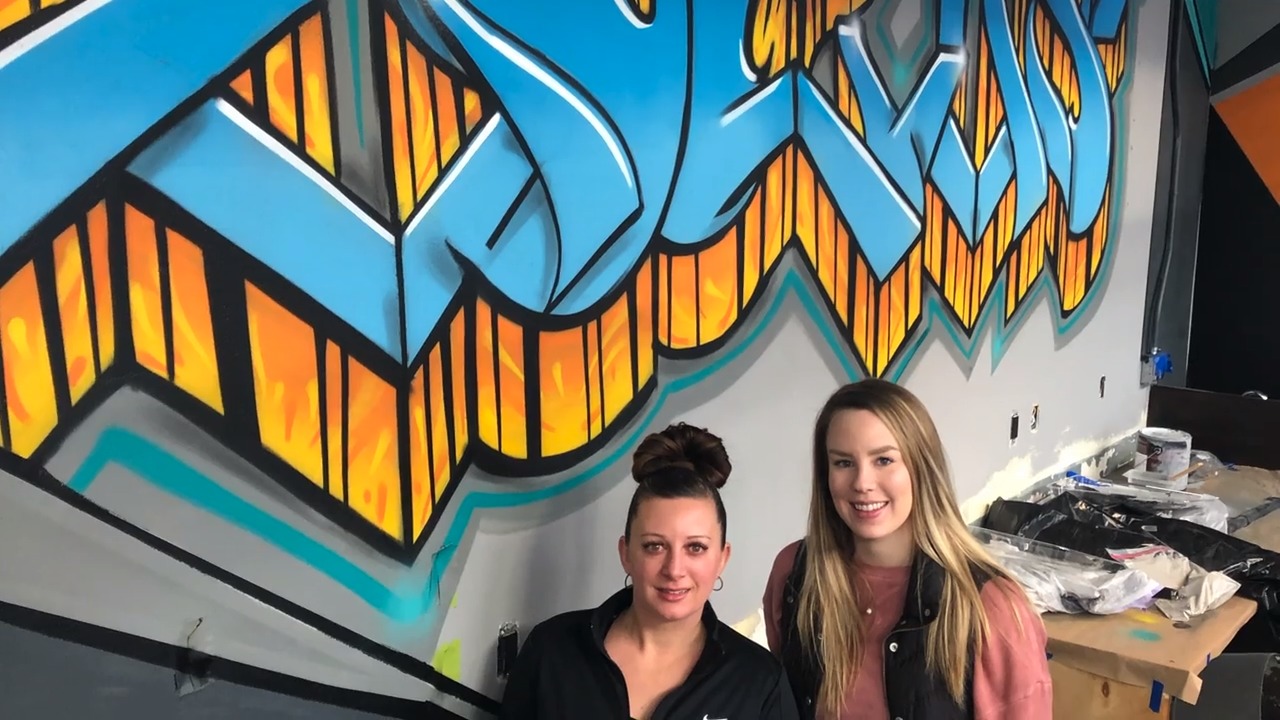 Henderson and Rezvani are already known by many in the community with both having worked for years at Brewed Awakening on Iowa Street. They decided to become business partners and settled on the Holly Street space because they liked the location.
The space is taking on an urban-industrial vibe, with graffiti art adorning the walls. Rezvani said it will be a family-friendly space, which includes having a children's menu and family-themed events.
They are learning a lot about starting a business, but one of the pleasant surprises is the support they've received, not only from family and friends but customers from their coffee stand days.
"Customers have walked in and said 'give me something to do,'" said Henderson, adding that this donation of time has really helped them stay on track for their opening.
It took them a while to come up with the name that best fits the business. "Locus" means center or source, which fits with the downtown location and their goal to be a place for a wide range of people, Rezvani said.
*Original article from Bellingham Herald*
Gallagher, Dave. "New cafe in downtown Bellingham nearly ready to open, will also serve beer and wine" The Bellingham Herald, 02 Febraury, 2020, https://www.bellinghamherald.com/news/business/article239807818.html.