7 Affordable Curb Appeal Ideas
Posted by Jasmin Worden on Wednesday, May 17, 2023 at 7:58:38 AM
By Jasmin Worden / May 17, 2023
Comment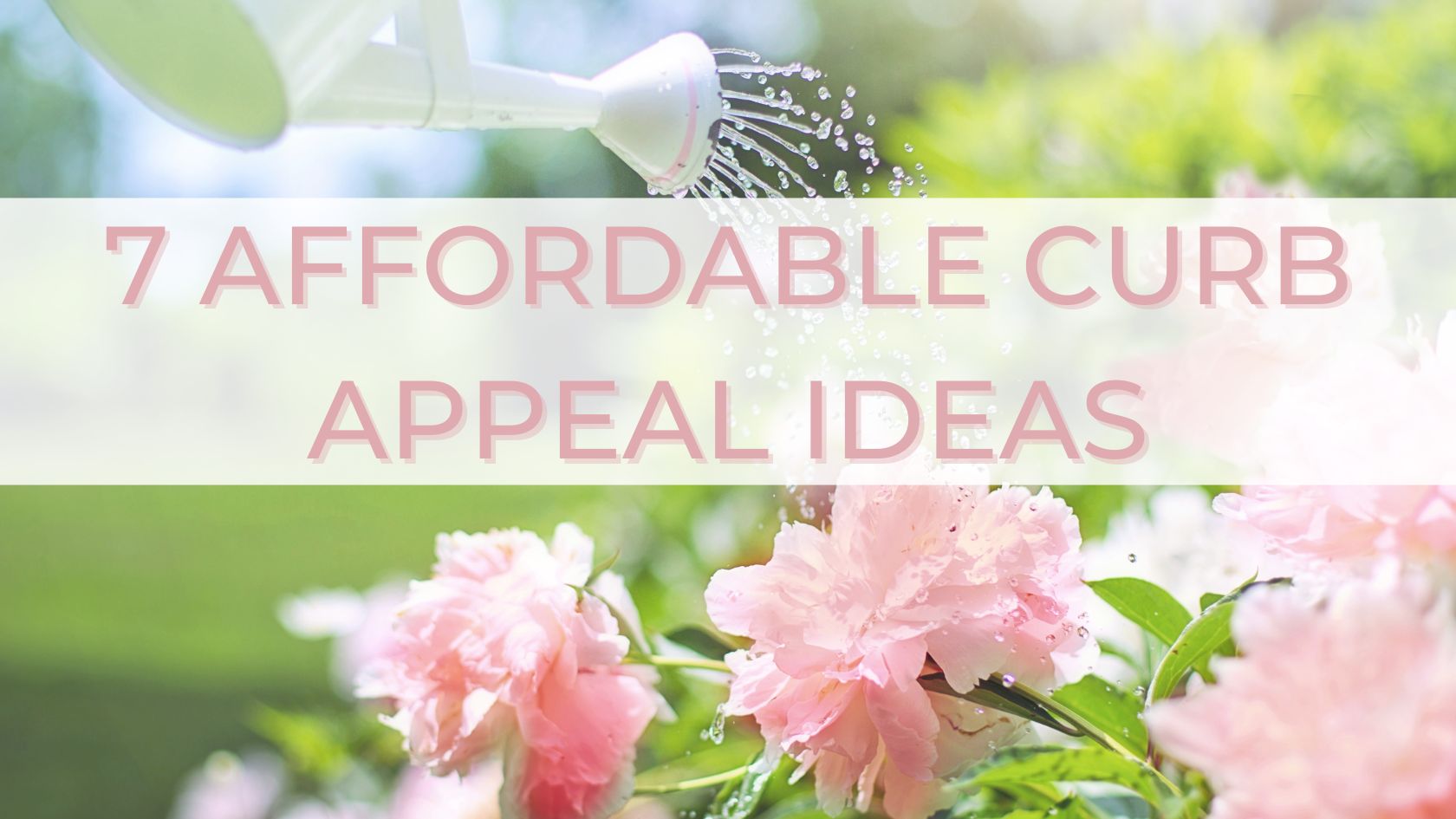 When it comes to selling your home in the popular market of the Bellingham WA area, first impressions matter. The exterior of your house, commonly known as curb appeal, can significantly impact potential buyers' perception and interest in your property. Enhancing your home's curb appeal doesn't have to break the bank. In fact, there are several affordable and effective strategies you can employ to make your home stand out from the competition. In this blog post, we'll discuss seven budget-friendly curb appeal ideas that can help you sell your home quickly and at a desirable price.
1. Freshen Up the Exterior:
Start by thoroughly cleaning the exterior of your home. Power wash the siding, remove any cobwebs, and clean the windows to give your house a fresh and inviting appearance. Consider repainting the front door with a bold, welcoming color that complements the overall style of your home. These simple steps can instantly transform the look of your property. Summer is spent outdoors here in the PNW – this is something you should do each spring in preparation regardless of selling or not!
2. Landscaping Makeover:
Investing a little time and effort into your landscaping can yield significant results. Trim overgrown shrubs, mow the lawn, and add colorful flowers or plants to the front yard. Choose plants that thrive in the Pacific Northwest to ensure they look vibrant and healthy. Mulch the flower beds to give them a polished and well-maintained appearance.
3. Upgrade the Front Porch:
The front porch is a focal point for potential buyers as they approach your home. Consider giving it a facelift by adding some attractive outdoor furniture, such as a cozy seating area or a charming bistro set. Enhance the ambiance with potted plants, hanging baskets, or outdoor lighting fixtures. These small touches can create a warm and inviting atmosphere that resonates with buyers.
4. Illuminate Your Home:
Outdoor lighting not only enhances the aesthetics but also increases safety and security. Install affordable solar-powered lights along walkways, in the garden, and around the front entry. This simple addition can create an inviting atmosphere, especially during evening showings.
5. Spruce Up the Driveway:
A well-maintained driveway can significantly boost your home's curb appeal. Repair any cracks or potholes and ensure the surface is clean and free of debris. If your budget allows, consider sealcoating the driveway for a fresh and polished look. Additionally, adding potted plants or installing decorative borders alongside the driveway can add a touch of elegance.
6. Upgrade Your Mailbox:
Often overlooked, a worn-out mailbox can detract from the overall curb appeal of your home. Replace your mailbox with a new one that complements the style of your property. Opt for a design that is both functional and visually appealing, such as a sturdy post-mounted mailbox with a decorative element.
7. Clean and Repair the Roof:
The roof is an essential part of your home's curb appeal. Remove any debris and clean the gutters thoroughly. Inspect the roof for damaged or missing shingles and replace them as necessary. A well-maintained roof not only improves the overall appearance but also provides reassurance to potential buyers about the condition of your home.
Enhancing your home's curb appeal doesn't have to be an expensive endeavor. By following these affordable curb appeal ideas, you can make a lasting impression on anyone walking by your home. Remember, a clean, well-maintained, and inviting exterior can significantly increase the chances of a quick and successful sale. Take the time to invest in these budget-friendly improvements, and you'll be well on your way to attracting buyers and securing the best possible price for your home.
Reach out to the LeVain Team if you are looking for a local Whatcom County realtor to help you succeed in your endeavors - we would love to help!