12 Tips to Make Moving Easier
Posted by Jasmin Worden on Thursday, April 20, 2023 at 8:12:50 AM
By Jasmin Worden / April 20, 2023
Comment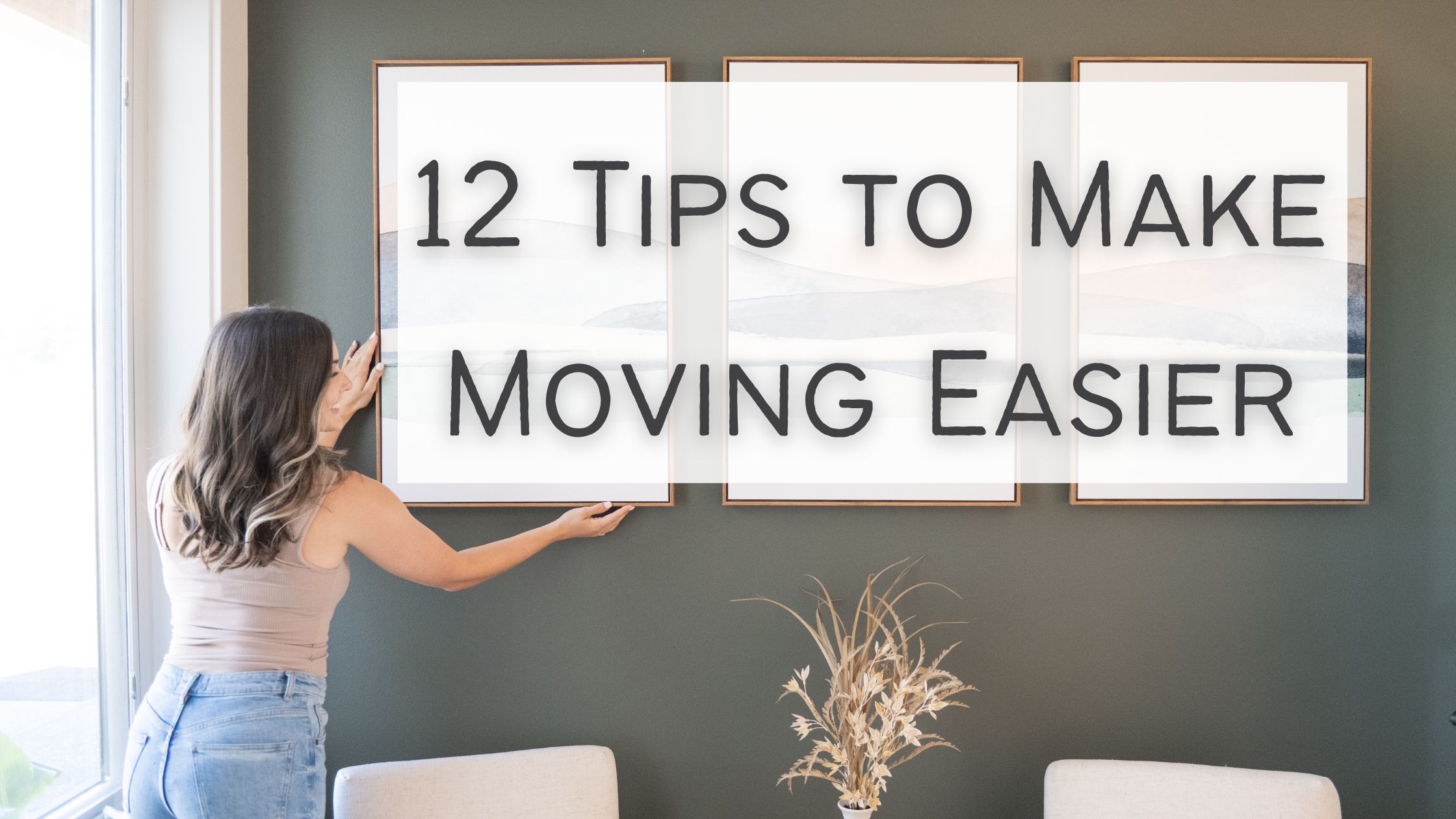 Are you ready to take on the exciting adventure of moving to a new home? While the idea of starting fresh in a new space can be exhilarating, the actual moving day can quickly become overwhelming and stressful. But don't worry, we've got you covered! We've put together 12 tips to make your move a little easier and a lot more fun. From scheduling your move in advance to hiring packers, getting your new home professionally cleaned, and even planning for your pets and little ones, these tips will help you stay organized, efficient, and even enjoy the process. So put on your favorite playlist, grab a snack, and let's make moving day a breeze!
1. Plan ahead! Schedule your move with the moving company well in advance, and make sure they know about any heavy items you'll be moving.
2. Hire packers if you can. They're efficient and great at wrapping fragile items, and they'll even pack the day before your move.
3. Don't forget to schedule services for your new home, like power, water, trash service, internet, and more.
4. Get your new home professionally cleaned before you move in. You don't want to arrive to a dirty house!
5. Pack a moving supply box with all the essentials you'll need, like toilet paper, paper towels, and snacks.
6. Make your bed as soon as you can. You'll thank yourself later when you're exhausted at the end of moving day.
7. Pack your towels and bath soap with your bed sheets so you can jump in the shower without searching for towels.
8. Make plans for your pets so they don't get stressed or lost on moving day.
9. Say yes to helpers! Delegate tasks like unpacking, organizing, and picking up lunch.
10. Hire a sitter for your little ones so they can explore their new home while you focus on unpacking.
11. Hire someone to hang your art and window treatments if you're not into DIY.
12. Don't forget to check out of your old house! Submit a change of address form, leave all keys and garage door openers, and clean out any hideaway spaces. And if you're feeling extra nice, leave a list of recommended local vendors for the new owners.
Looking to move into the Whatcom County area in Washington? Give us a call or send a text - We are always excited to help you succeed in your real estate goals and dreasm!
Why is Bellingham, Washington area becoming so popular? Bellingham, Washington is a beautiful city located between the Cascade Mountains and the Puget Sound, making it the perfect place for those who love the outdoors. With its proximity to hiking trails, ski resorts, and water activities, there's always something to do in Bellingham. The city also boasts a vibrant downtown area with unique shops, restaurants, and a bustling arts and culture scene. Plus, Bellingham is known for its commitment to sustainability, making it a great place for eco-conscious individuals. Whether you're a nature enthusiast, beer fan, a foodie, or an artist, Bellingham offers something for everyone, making it a wonderful place to call home.