Testimonials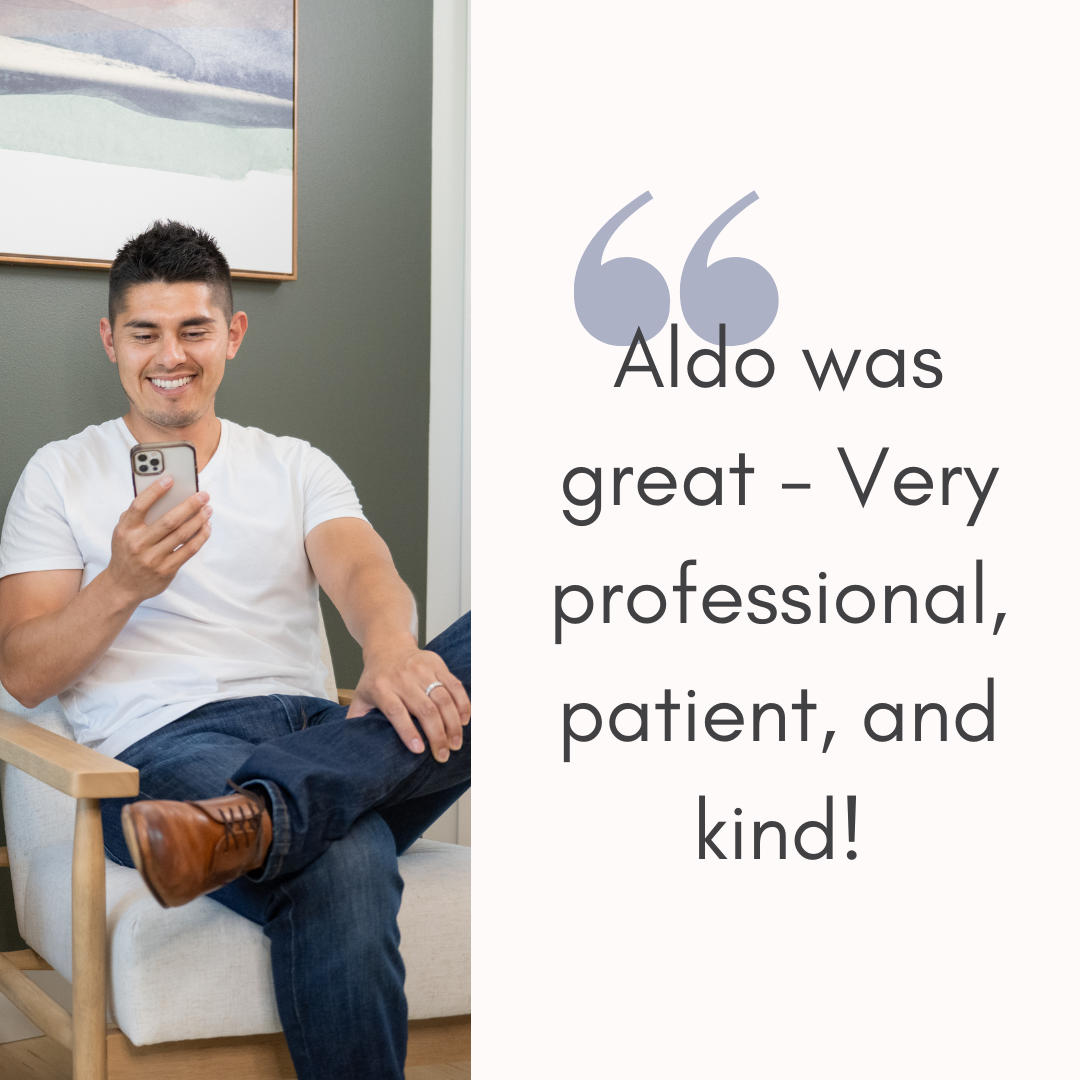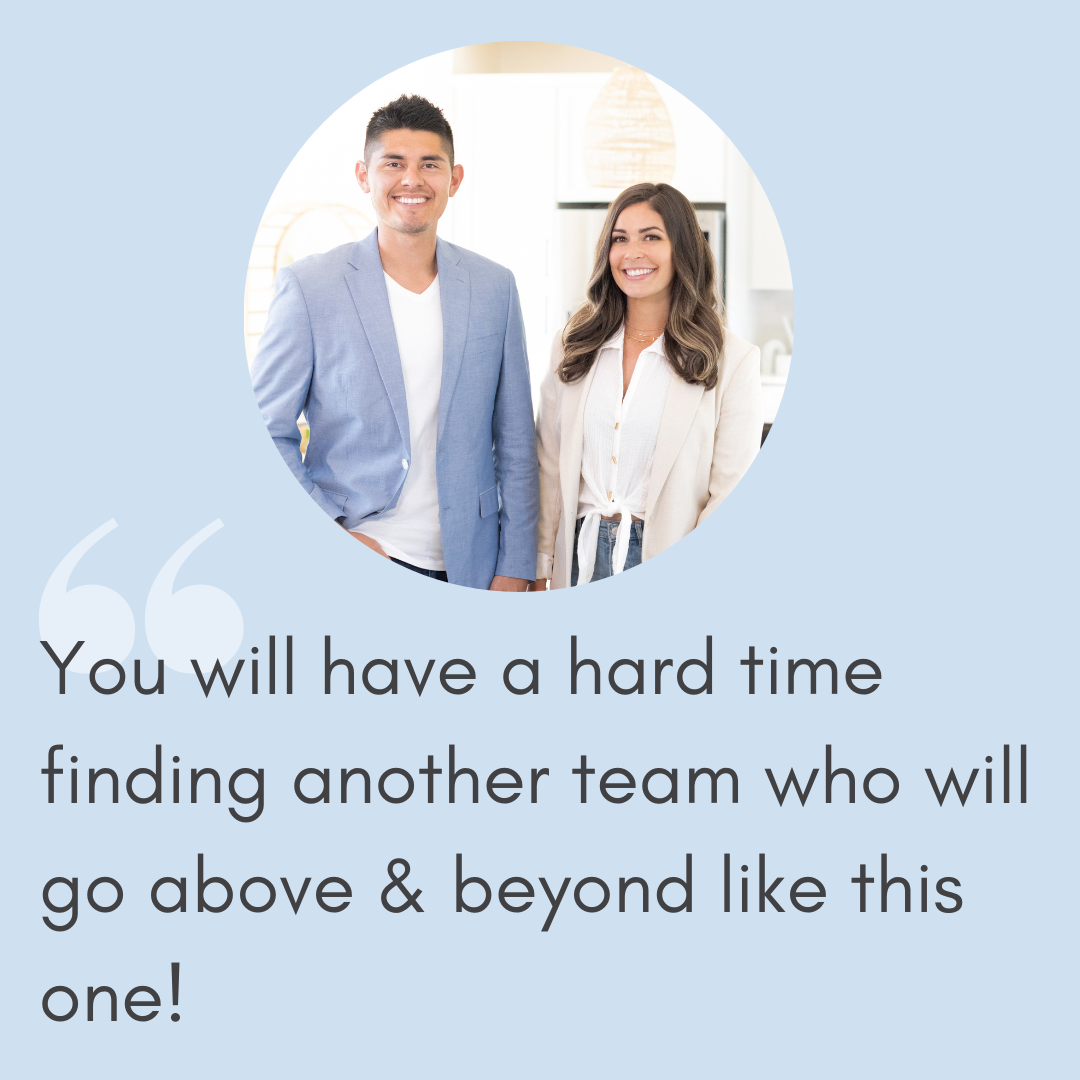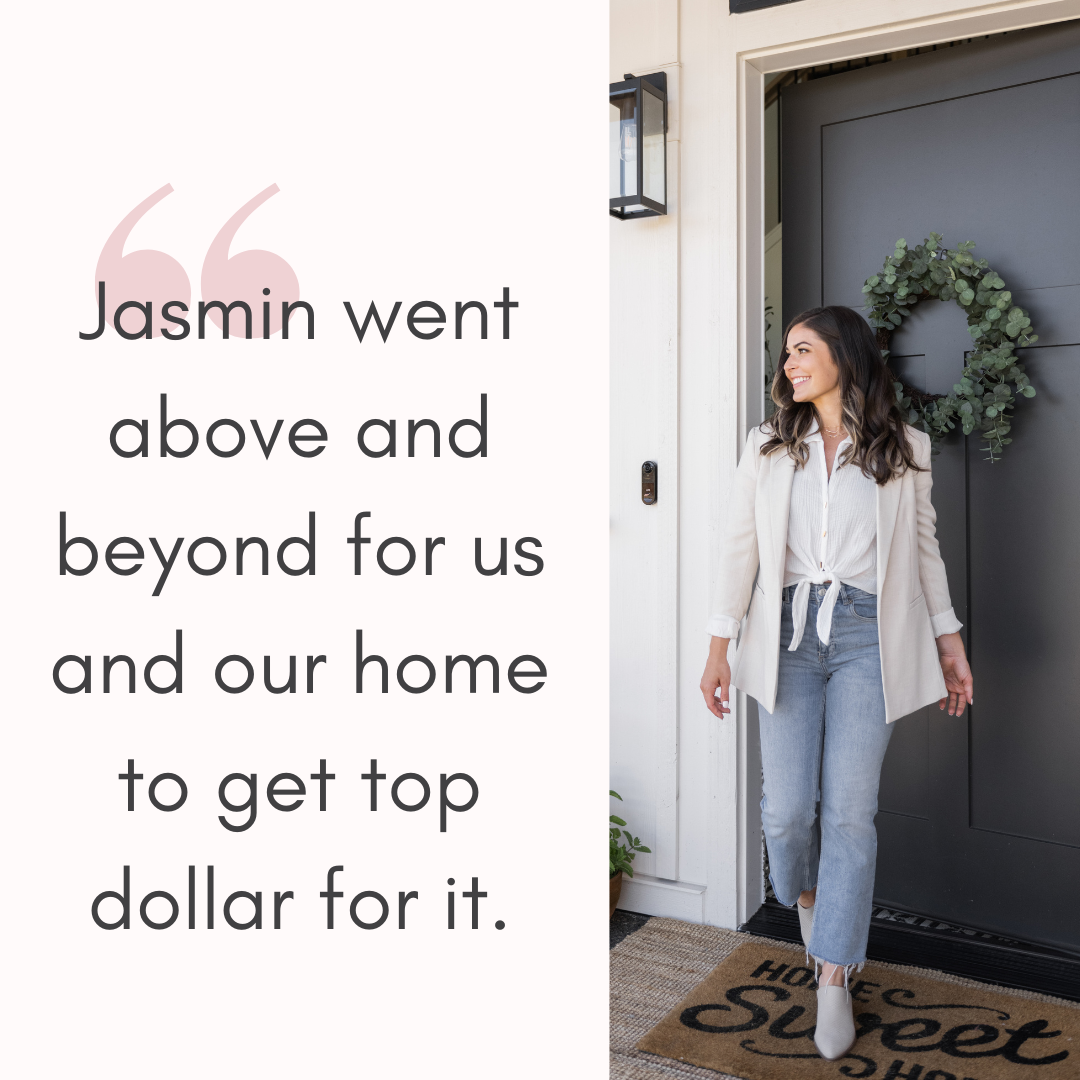 Click Here to Read More Reviews on Google
Or scroll down to read more!
See what others had to say at our client appreciation party!
Client Testimonials
If you are buying, or if you are selling it is hard to beat Aldo & Jasmin. You will have a hard time finding another team who will go above & beyond like this one. There is several real estate agents out there, but not all of them can get the job done like this team can. You are in good hands.
Dylan C.
Fantastic! Helped us 4 years ago buy our first home and then just this summer helped us sell for a great profit. Aldo helped us navigate a tricky, changing market this summer. He was a great resource for getting our house in selling condition and then was invaluable in looking at offers and getting us the absolute most for our home. He goes above and beyond and is always friendly, patient, and available! I cannot recommend him highly enough!
Eleanor W.
Aldo made the process of selling my mother's condo so easy! He is very professional and gets answers to all of your questions! It was a pleasure to work with him and I highly recommend Aldo for your real estate needs!
Kay C.
Professional, knowledgeable, and personable! Aldo and Jasmin are amazing to work with. I highly recommend contacting them if you're looking to buy or sell a home!
Nick B.
Dedicated and went the extra mile when problems came up at closing!
Mitchell W.
My husband and I worked with Jasmin and Aldo to sell our home. Jasmin came to our home when we wanted to list it and walked the house with us and gave us her advice on what areas to finish updating and what areas that would not be worth investing money into. Jasmin went above and beyond for us and our home to get top dollar for it. When we got our offer that we excepted Jasmin was actually in labor with her daughter and still made the deal go through!! Having her husband, Aldo, be on her team was so helpful for her to be able to enjoy her new baby but also close our deal. Working with them both was an honor. They are like family and they are the best in Real estate! Thank you to you both, it really was a great experience!
Kristin L.
Aldo made buying our first home an easy and fun experience! We had no idea where to start and he guided us so that we felt more confident throughout the whole process. He was really accommodating for showings and because of that we were able to make an offer just in time to get our dream home! Next time we're looking to move we know we'll rely on his expertise for the selling process as well.
Ingrid D.
From selling me my car to my first home. So glad to have met Aldo. He's super easy going, listens to what you want, doesn't pressure anything and it was just fun looking at houses with him. Now his family has grown and I feel so blessed just knowing them. They do amazing things for the community and they are just good people. In times like this we need more of that. I praise their names and would totally recommend them to anyone and everyone.
Lisa S.
This team is amazing. They do their very best for their clients, going above and beyond.
Love their social media posts, so honest and eye catching.
Love the way they keep in touch with past clients and remember all the little details. Also the fun drive thru socials they host are pretty special.
Would definitely use their services again.
April W.
My sister and I purchased our first home with Aldo and we couldn't be happier with our house. We have known Aldo for years and he has always been super friendly, outgoing, and knowledgeable about his passions. He was a professional and very patient with our limited knowledge about buying a house. (I work in another aspect of real estate (loans) and Aldo was able to help me expand my knowledge so that I could do my job with a more rounded knowledge base.) Aldo gave us helpful and honest advice regarding offers on a house and we were able to purchase the first house we offered on in the midst of bidding wars around the area. The LeVain team has kept in touch with us since we purchased our home and even contacted us to make sure we were doing okay in the midst of the Everson flooding. Aldo and Jasmin go above and beyond what a realtor does. They treat you like friends and family.
Dylan M.
I've worked with Aldo and Jasmin a few times selling and buying my properties because they are just so professional and they are always available to help when I need it!
Cassi W.
The LeVain team has been amazing to work with. So friendly and really takes the time to get to know you as their client. They made my selling process so smooth and easy. I will be using them again when I buy! I 100% recommend them as your realtors!
Kim W.
Jasmine was amazing plain and simple! She was on top of everything every step of the way! We'll definitely recommend her to anyone we know!
Dean A.
Jasmin and Aldo were incredibly helpful in our home selling and buying experience! Their assistance in a hot market was invaluable, their guidance and market knowledge helped us be successful in both selling our house and buying a new one, and their communication and expertise helped make the experience and process smooth and easy. I highly recommend the LeVain Team for your selling or buying adventure!
Kurt A.
Aldo and his team have been awesome to work with. They respond quick and are always available. Helped smooth the process despite the obstacles the pandemic has put in front of us!
Made a normally stressful process fun! Highly recommend!
Taylor A.
Aldo and Jasmin are great to work with! They are flexible, great communicators and they made selling and buying our house stress free. 10 stars!
Connor & Michelle O.
Aldo & Jasmin are the best!
As first time home buyers, we could not have asked for a better experience. They are extremely knowledgeable and are excellent at what they do. Every question we had was answered and then some. Very quick response times. We didn't feel pressured at all. They go above and beyond to provide the best experience. On top of all that, they are super friendly and personable. Will most definitely reach out to them again if we buy/sell in the future.
Eddie J.
Aldo was awesome to work with! If it wasn't for him we wouldn't have had a clue what we were doing and never made that first step to buying our first home. There was never a time he wasn't there to answer our many questions and he helped us feel confident every step of the way. I would give him and Jasmin 10 stars if I could!
Tosha A.
We were looking for a new home in a town about 260 miles from our previous home and being unable to be there to look at homes ourselves Jasmin was very helpful and let our son look at them for us and if she wasn't available she found another realtor to help. She was very helpful with helping us in negotiations because we had to sell our other home before we could move and with her help we made a deal contingent on the sale of our home. I would highly recommend Aldo and Jasmin as realtors who would go out of their way to help sell your place or find you a new home.
Cheryl D.
Aldo did a great job of finding me just the right house, in a fantastic area. He kept at it until he found it. He went above and beyond. He's very professional, but also very personable, friendly, and a super nice guy. He always made himself available, day or night, to answer any questions I had. He made me feel so much better, when sometimes I felt nervous about buying my 1st home, here in the PNW, after moving from the Midwest 6 years ago. I couldn't have picked a better person. I put my trust in him and was never disappointed. Buying a home is a huge decision and a big investment. I was glad I had Aldo in my corner.
Lisa F.
Jasmin and Aldo were amazing to work with we purchased and sold our first home with the LeVain Team and couldn't ask for better people.
Josh P.
Working with the Levain team was undeniably the best experience! I mostly worked with Jasmin but Aldo was always there to help too. We were not easy clients because of our specifications and expectations of selling our house of 18 years and purchasing a new home with the prices these days.
Jasmin answered ALL our questions, calls, messages, concerns and guided us through, I think on a daily basis for 10 months ??! Jasmin was professional, if she didn't know something she wasn't afraid to find the correct answer, she was patient and courteous because we definitely had her driving to every corner of Whatcom County weekly, she was respectful with not only us as clients but we saw her interact with other realtors and homeowners as well.
When it came to making a deal on our house and getting what we needed for the new home price, she was on it and fought hard for us. There is no way in this market today could we have gotten this all done properly and with ease if we didn't use this team! We wake up everyday, so thankful they were on this journey to have found the right home for our family!
I would one million % recommend working with this team for selling, purchasing or both, they are a dynamic team for sure!
Jillian B.
Aldo helped us sell our house and buy our new one! He made it such a fun, stress free process! Loved working with him!
Taylor C.
We worked with Aldo on our move from Montana to Washington and couldn't have been happier! Not knowing the area, he was extremely helpful with educating us on the local market and what we would need to be prepared for. He was great to work with for virtual showings as well as in person when we were in town for a house-hunting weekend. Aldo's communication was extremely helpful as he kept us in the loop every step of the way. We would highly recommend the LeVain team to anyone (in state or out) looking to buy or sell!
Emma H.
Aldo and his team went out of their way to answer all our questions, we had a lot, they made us feel comfortable and safe making the biggest decision of our life, we couldn't have been happier!
Kristen V.
Aldo was a fantastic realtor for us when we were searching for a Bellingham home. He had great knowledge of the housing market and was able to help us navigate this seller's market with confidence. He was a professional communicator, reliable, supportive and kind! All you could ask for in a realtor. Thank you Aldo!!
Lindsey M.
As a real estate professional, Aldo and Jasmin have been extremely invaluable resources in referring clients to that are looking to move to Bellingham.
Justin F.
Jasmin helped us find our perfect home during this extremely competitive market. She always responded fast and every time there was a new home on the market that we liked, she would get us a showing right away. She was very flexible with her time and a great listener! She promised she'd get us our dream house, and she did ! :) We couldn't be happier with our new home and we highly recommend her and Aldo to anyone looking for a home in Whatcom County.
Mathilde G.
Aldo was the best we could ask for. We struggled in the extremely competitive sellers market, but his knowledge amd perseverance was impeccable. He always kept our hopes up and he really went above and beyond. Even after we were relocated to the east coast, and had to cancel our search in the area, he kept in contact. Truly a great experience and we will use him whenever we move back.
Drew P.
We really love working with the LeVain team so much!!! Aldo never made us feel like we were just a business transaction or made us feel like he was pushing us into something we didn't want, has been able to give us honest opinions on our home and the market, and has kept in touch even though it has been years since we bought and we don't intend to sell at this time. He has never ignored a text or call even with a minor question. We will likely stay with this dynamic duo until they retire. Thank you both so much!!
Velvet G.
I found them to be an amazing team that walked us all the way through the process in getting our own house. They're unbelievably helpful, supportive, encouraging and just absolutely wonderful to work with.
Sky T.
Aldo and Jasmin are professional, genuine hard realtors who prioritize their clients while also keeping it fun!! They tell you what you need to hear but it's always in the best interest of their clients
Katia L.
Aldo is an amazing realtor. He is highly motivated to find the perfect home for his clients. We were a difficult family to find a home for, and yet Aldo was patient, gave us practical advice and was available whenever we had questions. I appreciate his concern in finding us the perfect home; he didn't want us to be pressured by the market to settle for something we might not be satisfied with later down the road. I can't recommend him enough. We will be calling him again when it's time for our next home.
Tara T.
Aldo and Jasmin made buying our first home seamless and stress-free! They patiently walked us through every step of the process and were always there to answer any questions we had. We are very thankful for all of their help and could not have asked for a better team to guide us through the entire process. I can't recommend them enough!
David L.
Aldo was super patient and considerable. I found my lovely house only visiting few of the houses since he already did a lot homework on what I like! Super helpful!
Ying B.
My first purchase from Aldo was awesome. Aldo know real estate and is well versed in the process of buying or selling a house. I would highly recommend both Aldo and Jasmin.
John P.
I have worked alongside with Jasmin and Aldo for the last few years and their integrity and professionalism is outstanding! They will go above and beyond your expectations!
Heather H.
Aldo and Jasmin are such a delight to work with. They really work for you, and selflessly. The best response time, the greatest education and customer service. I can't wait to buy another house so we can go through the process with them again!
Katie H.
Aldo and Jasmine helped me both buy and sell my house. They were fast and efficient and got everything done in a fast manner. I would highly recommend them.
Kaitlin E.
The LeVain Team is one of the best realtors in Whatcom County, very knowledgeable respectful and best all around attitude.. They're really easy to communicate with when it comes to real-estate and very honest..
My families first experience with Aldo and Jasmin went really well and any bumps in the road were out of our control. But when thing were getting crazy they were there to tell us everything was going to work out. We're definitely using them going forward with all our house purchase.
Ray J.
Aldo and Jasmin have represented us on both sides of the transaction multiple times now. Aldo helped us buy our first home and made an intimidating process and competitive market a breeze! He helped us navigate the steps in such a professional yet laid-back manner. We had no doubts about who would represent us when it came time to sell and purchase our next home. I don't feel like I know much about selling a house because Jasmin made it that effortless on our end. She even offered to come help clean/stage when we had to act fast to get listing pictures taken ASAP! The LeVain Team's professionalism, responsiveness, and genuine interest in helping homeowners achieve their goals is what sets them apart in my mind. We're customers for life!
Micah C.
Aldo helped me buy my first house three years ago, and we're still friends and still keep in touch. I think that says a lot about someone's character. I've gotten to know Aldo and Jasmine more over the years and would recommend them to anyone.
Jake S.
Aldo and Jasmin are great. They helped us focus and stay on track. They were able to list our home at a good price and get us moved into a new home in one month! Aldo really helped manage my expectations during negotiations and helped me consider other points of view I hadn't. They are both very knowledgeable and kept us well informed. We couldn't have asked for a smoother process. Thank you both!
Josiah P.
Jasmin was extremely helpful when we were in a pinch! She was professional, courteous, and attentive. She wasn't afraid to get her hands dirty, and showed she took pride in our listing. WE ABSOLUTELY RECOMMEND THE LEVAIN TEAM!!
Chelsea C.
Aldo & Jasmin are super knowledgeable and responsive. I work for a tech company in Seattle and they made finding a home as simple as possible in this market.
Brady N.
We worked with Aldo when we bought our first house. He was very helpful and walked us through the process before we started so that we knew what we would be expecting. Aldo is professional and good at his job, but he's also friendly and easy going. He was easy to keep in contact with through text and phone calls which really made us feel like he was invested in our buying process. In such a competitive market it was nice having someone on our side that alleviated the stress of the process.
Nicole M.
I worked with Aldo to both buy and sell my condo. As a first time buyer and seller I could not be happier with the level of professionalism and service that Aldo provided. He responded quickly to every question and thoroughly explained the entire process. I highly recommend The LeVain Team to anyone considering buying or selling a house!
Jessica S.
So Jasmine and Aldo are two of the most professional PEOPLE I have ever met. They helped my wife and I find the perfect home for our family. And it never hurts to have a team to Get That Deal! We will definitely use them for our next home as well.
Jason L.
Aldo and all of the LeVain team staff made buying my home here so easy! I'm new to the area yet they were able to find my perfect home so quickly! The entire team were very professional, always answering calls quickly and always with answers!
Janet N.
We have used Aldo & Jasmine (The LeVain Team) for multiple home sales and purchases. They are knowledgeable in their field and extremely friendly. They are available everyday and answered all of our questions quickly. When we sold our home, they gave us an in depth breakdown of how to get the most money out of our home and we sold over asking price in 3 DAYS! They will be the only realtors we ever use. If you are looking for friendly, knowledgeable realtors who will get you the most profit out of your home or find exactly what you are looking for at the best price, then use Aldo & Jasmine!!!
Bryan T.
I've had a lot of experience with a variety of different agents throughout the real estate industry. I can say, without any doubt, that very few love and care for people as much as Aldo and Jasmin. If you're looking to purchase or sell a property in Bellingham, The Levain Team has you covered!
Robert T.
Jasmin and Aldo were such a pleasure to work with! They were always there to answer any of our questions, made us feel like a priority and always made sure to keep everything positive. We used them to both sell and buy a house and we could not recommend them more! When you're going through a stressful process it's great to know you have the LeVain team in your corner!
Thomas C.
Nothing short of amazing. Jasmin and Aldo provided everything we could have asked for and more in our first home buying experience. They were knowledgable, fun, thoughtful, and incredibly well networked. Even when our lender was less prompt and thorough than we needed, Jasmin and Aldo were right there to get us back on track. We are so so lucky we got to work with them, and recommend them wholeheartedly. We could not be happier with the home they found for us and helped us make our own. Thank you Jasmin and Aldo!!
Lauren L.
We have used Aldo and Jasmin 3 different times now and each time they've been nothing but helpful, assertive and so knowledgeable! They kept open communication with us throughout all the selling and buying processes and made us feel so comfortable and worked for us at all times of the day and night! Our transactions have always gone so smoothly and we are so thankful for them!
Lynndsie G.
Aldo and Jasmine are terrific! They are responsive and focused on their client's needs and wants. I highly recommend their services for both buying and selling. My wife and I could not be happier with our new home! Thank you Aldo and Jasmine!
John B.
Jasmin and Aldo are amazing. Period. You will not be disappointed by them. Whether you are dipping your toes in the market or diving in head first, they are your people. Initially, we were only dabbling in the home buying market. We would ask Jasmin to look up properties or show us things that might peak our interest, but it was pretty passive. Jasmin was always helpful and super quick getting us loads of info to help us decide if a property was worth our time. I never felt like I was infringing upon her time. She always let me know that she was available as a resource. Then, unexpectedly, we found the property for us. That's when Jasmin and Aldo became super stars in my eyes.
Beth V.
The LeVain Team is great! Aldo helped me a few years ago with purchasing my condo. Because he was responsive, detailed, and went above and beyond to help guarantee that I was purchasing a home that was of value, I happily reached out to him again earlier this year to help me purchase a house within the area. He was always patient and straight-forward, and was also amazing in helping me sell my condo!
Shevell T.
Aldo & Jasmin are some of the best in the business and I would and have recommend my clients to work with them. They have great communication and are patient and caring with their clients.
Dustin B.
Aldo new a realtor in Seattle who helped me sell my brothers house. Aldo
also opened his office for a place to sign the closing escrow papers.He is a good friend and I would gladly recommend him to anyone looking for a realtor in Whatcom County.
Randy R.
Jasmin helped us purchase our beautiful home! Since our first meeting, we felt at ease and knew that she would help us find the perfect home for our family. Jasmin was always only a text or phone call away, at any time of the day. She responded to my many questions and concerns promptly. Although we worked mainly with Jasmin, we've gotten to know Aldo as well and they are both wonderful. They make a great team! We already recommended them to our friends! Thanks for making this process a breeze for us guys!
Perla M.